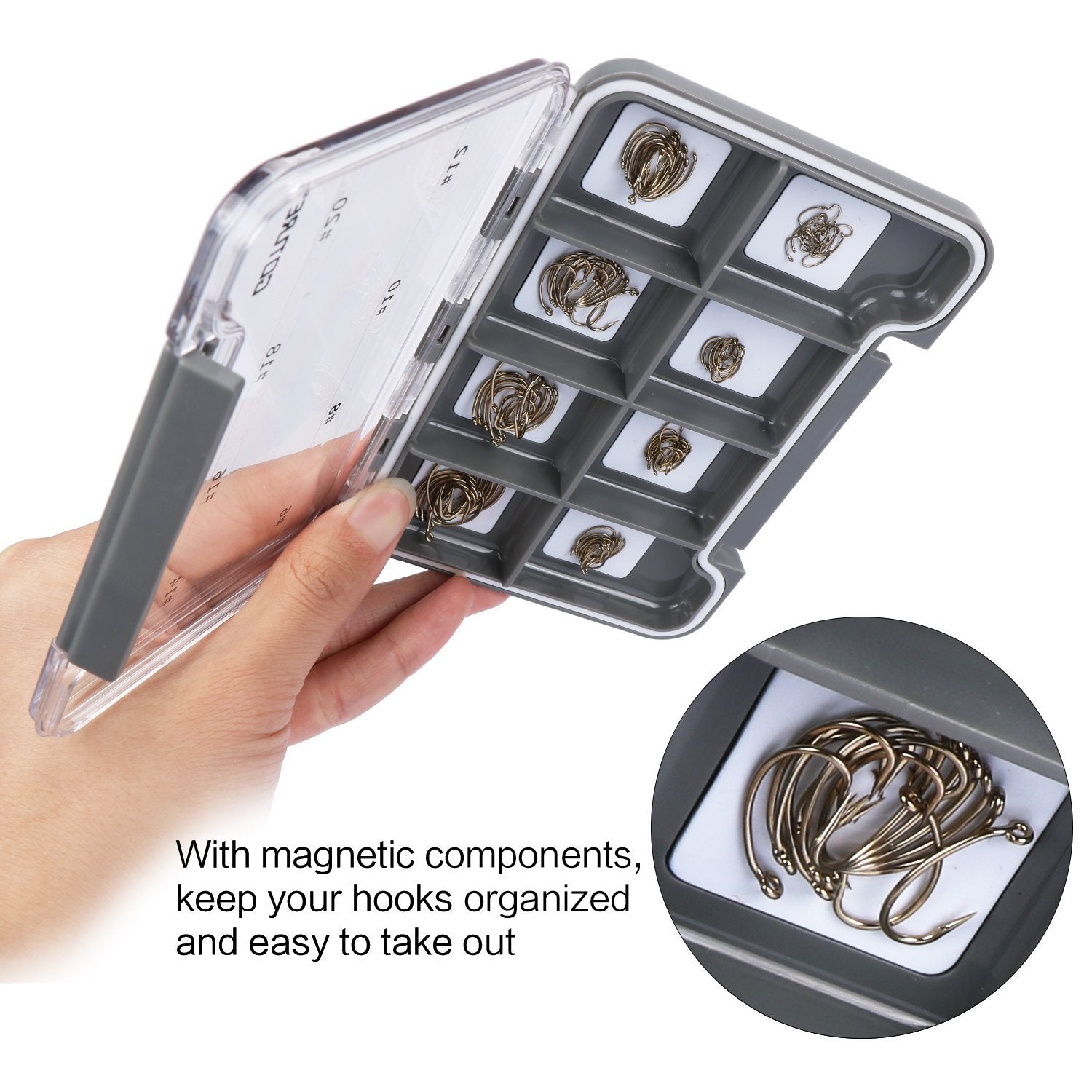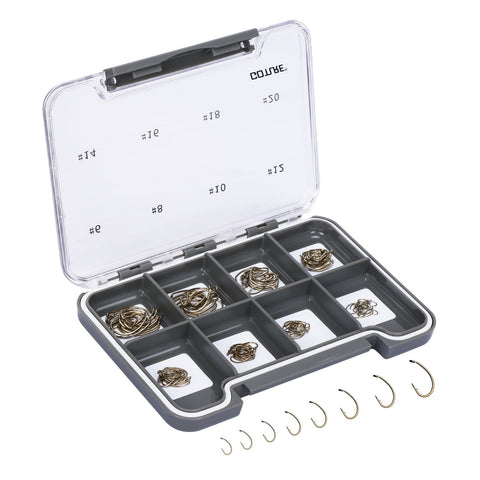 Goture Carbon Steel Fly Barb Fishing Hooks with Magnetic Components Box
Specifications: Type: Fly HookMaterials: Carbon steelHook size: #10, #12, #14, #16, #18, #20, #22, #24Hook categories: Dry/NymphBox...
First order 10% Discount Code: "got10"
Free Shipping on orders above $59
14 days no-hassle returns
Specifications:
Type: Fly Hook
Materials: Carbon steel
Hook size: #10, #12, #14, #16, #18, #20, #22, #24
Hook categories: Dry/Nymph
Box material: ABS plastic
Box dimensions: 13.84cm*9.58cm*1.78cm
Box feature: Waterproof/magnetic
Total weight: 93-97g


Features:

Corrosion resistance: The hook made from high quality carbon steel with gold bronze nickel coating has excellent corrosion resistance.
Sharp: With barb design, the hook stabs fish faster, improving hook-up ratio.
Commonly used: With various sizes, the hook can be used in different conditions.
Magnetic & waterproof: With waterproof design and magnetic component, the box keeps hooks organized and dry.