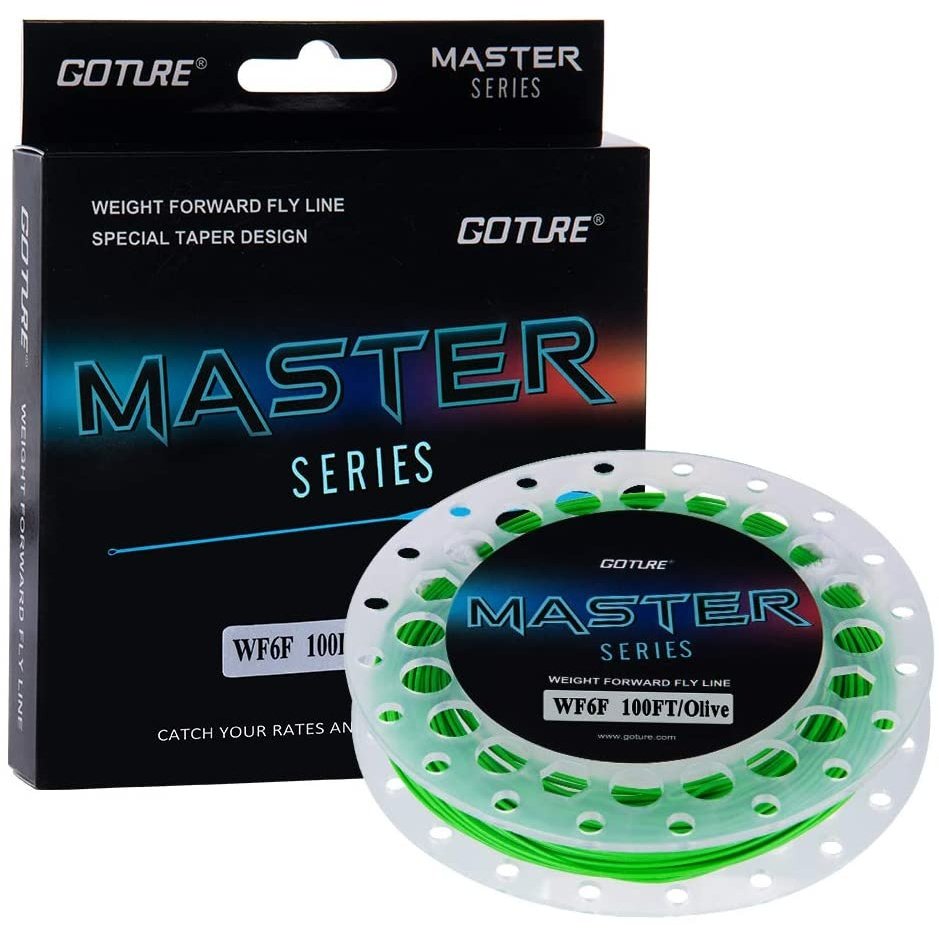 Goture Fly Line Fishing Line Weight Forward Floating Fly Line
Specifications: Type: Fly fishing line Inside material: NYLON braided line Outer material: PVC Length: 90FT/100FT Welded loops: Double...
First order 10% Discount Code: "got10"
Free Shipping on orders above $59
14 days no-hassle returns
Specifications:
Type: Fly fishing line
Inside material: NYLON braided line
Outer material: PVC
Length: 90FT/100FT
Welded loops: Double
Shape: Weight forward
Colors: 4 colors
Features:
Double Welded Loops: The fishing lines come with double welded micro-loops on the front and back of the line for easy rigging make backing line and leader attachment quick and easy while holding up to repeated use. Double welded loops are made of dacron, which makes them great deal of strength and durability.
Cast Accurately & Stay Afloat: The taper gives you excellent control even when throwing heavy streamers which can cast accurately even if you're casting from a long distance and is easy enough to do for anglers at any level of skill. The fishing line incorporates MaxFloat technology to keep floating line sitting high on the water.
Low Memory & Higher Strength: The inside core is made of PVC braided line, lower memory and higher strength. Low stretch braided core gives the line a high degree of stiffness, strength and elasticity as well which will give the line the best possible chance to perform exactly how you need it to. The surface of the line lowers friction and also makes it durable in harsh conditions.
Best For Beginner & Expert: Goture's low-stretch ConnectCore technology provides crazy sensitivity to detect those slight bumps and subtle takes. Bright color will be highly visible in the water, making it very easy to use and correct the cast misplay. Weight forward taper fly line, cast further and control easier; Floating line, track the line on the water surface all the time.
Custom Designed Lines Available: We can work with you to design lines according to your private specifications: fly line type, fly line taper, and fly line color, etc. 5 Pieces of Each Design (Min. Order)