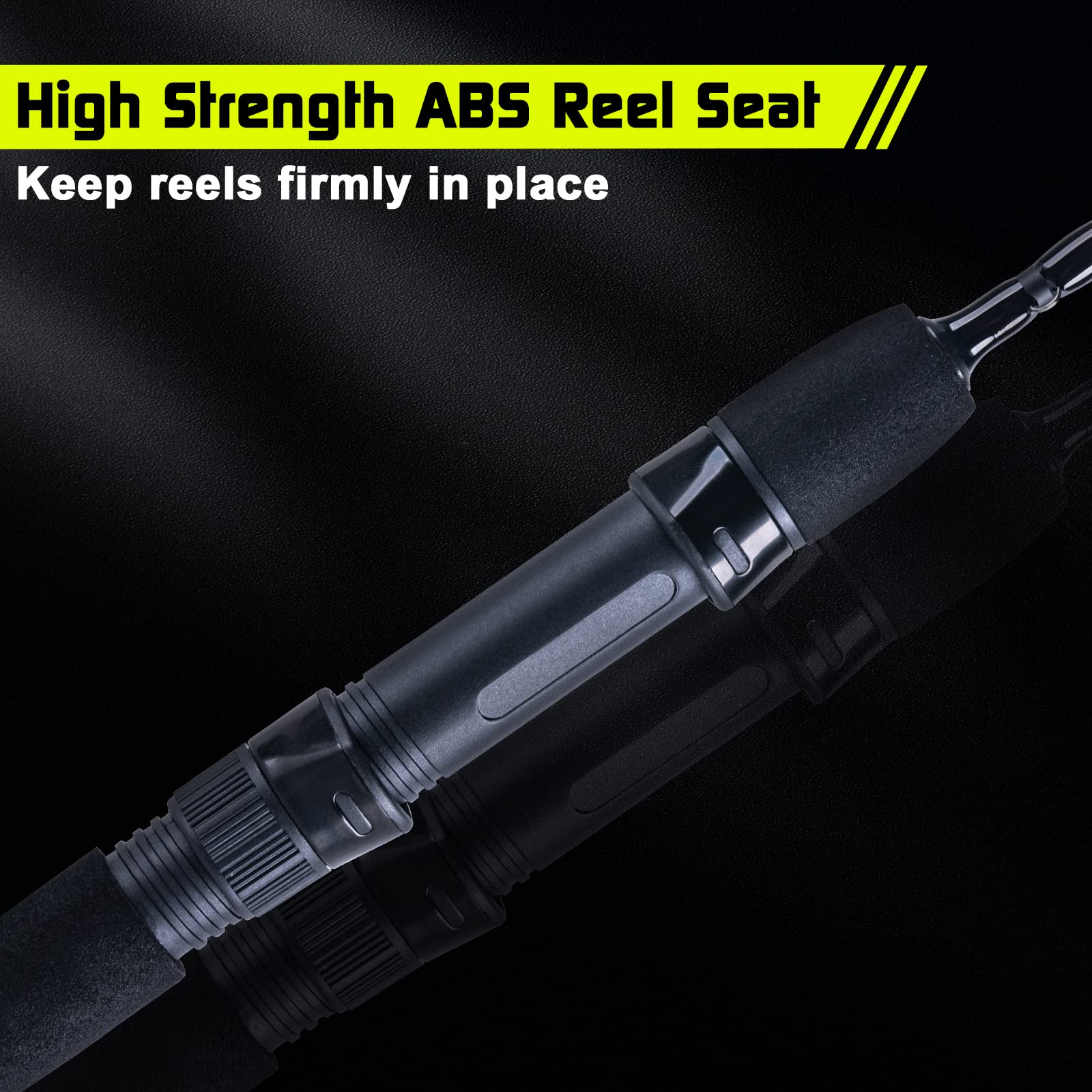 Goture Ice Fishing Rod Twin Tip, 27"/32" Ice Spinning Rods, 2 Different Action Tips in One Rod,High Visibility Ice Rod with EVA Handle, 2 Different Models-Graphite
Graphite Rod Blank TWIN TIP SECTION Our ice fishing rod features a twin tip section made of graphite rod blank, providing a lightweight, sensitive, and powerful experience. It will provide incredibly sensitive and responsive performance and hold up well in cold weather. Two different tip...
First order 10% Discount Code: "got10"
Free Shipping on orders above $59
14 days no-hassle returns
Goture Ice Fishing Rod Twin Tip, 27"/32" Ice Spinning Rods, 2 Different Action Tips in One Rod,High Visibility Ice Rod with EVA Handle, 2 Different Models-Graphite