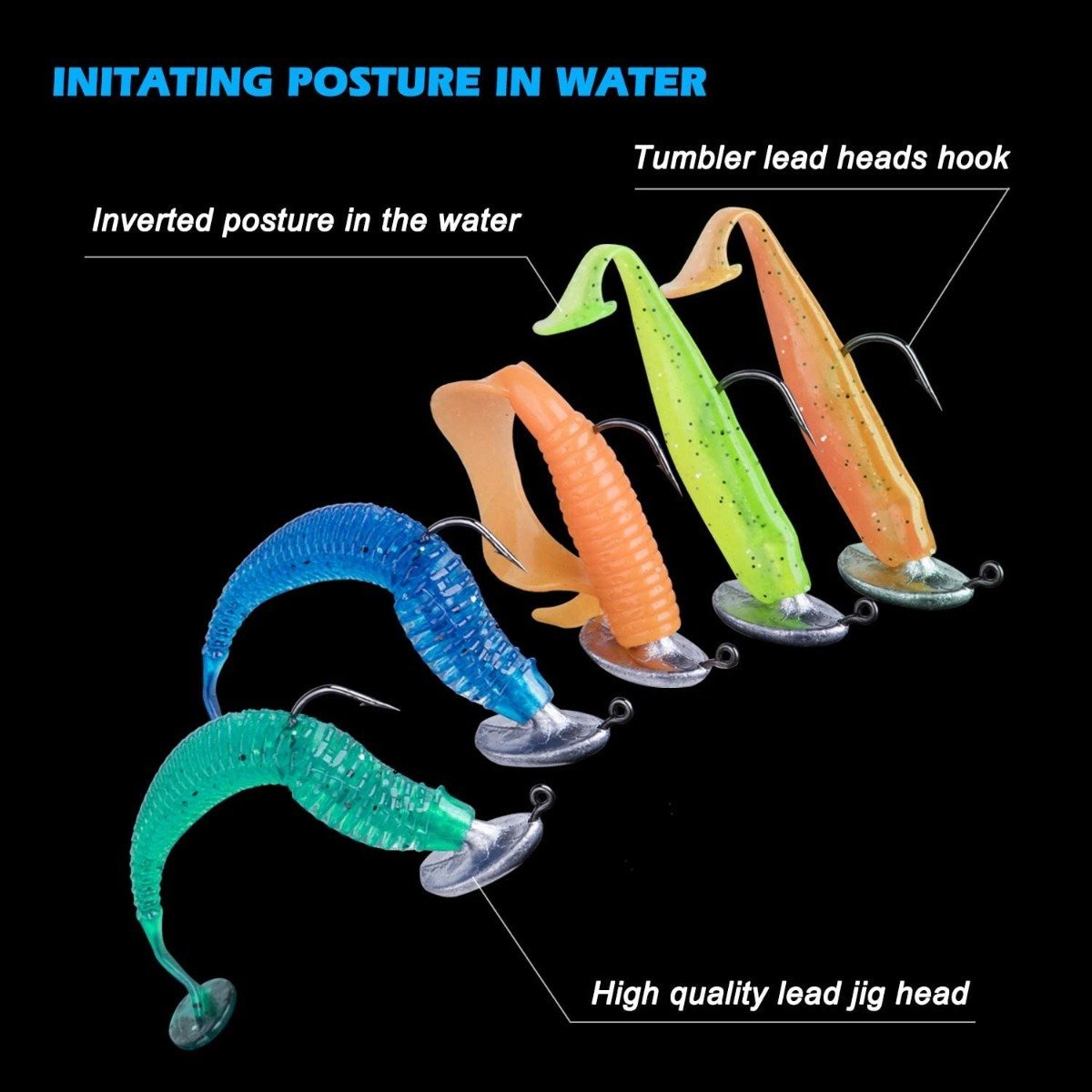 Goture Round Jig Head, Lead Jig Head Hooks for Freshwater Saltwater Fishing
Specifications Type: Jig HeadMaterials: Carbon Steel+LeadSize: 3.5g, 5g, 7g, 10g, 14gHook Size: #1, 1/0, 2/0, 3/0  ...
First order 10% Discount Code: "got10"
Free Shipping on orders above $59
14 days no-hassle returns
Specifications
Type: Jig Head
Materials: Carbon Steel+Lead
Size: 3.5g, 5g, 7g, 10g, 14g
Hook Size: #1, 1/0, 2/0, 3/0
Features
Stand-up Design:
Reduce the sinkking speed and increase the sliding distance, having a better swimming action in the water.
Sharp & Durable:
Made of carbon steel, the hook has high sharpness and durability. Barb design highly increases hook-up rate.
Multi-size:
3.5g, 5g, 7g, 10g and 14g are available, commonly used in fishing.
Portable:
Store in a durable tackle box. you can carry to fish whereve you want.