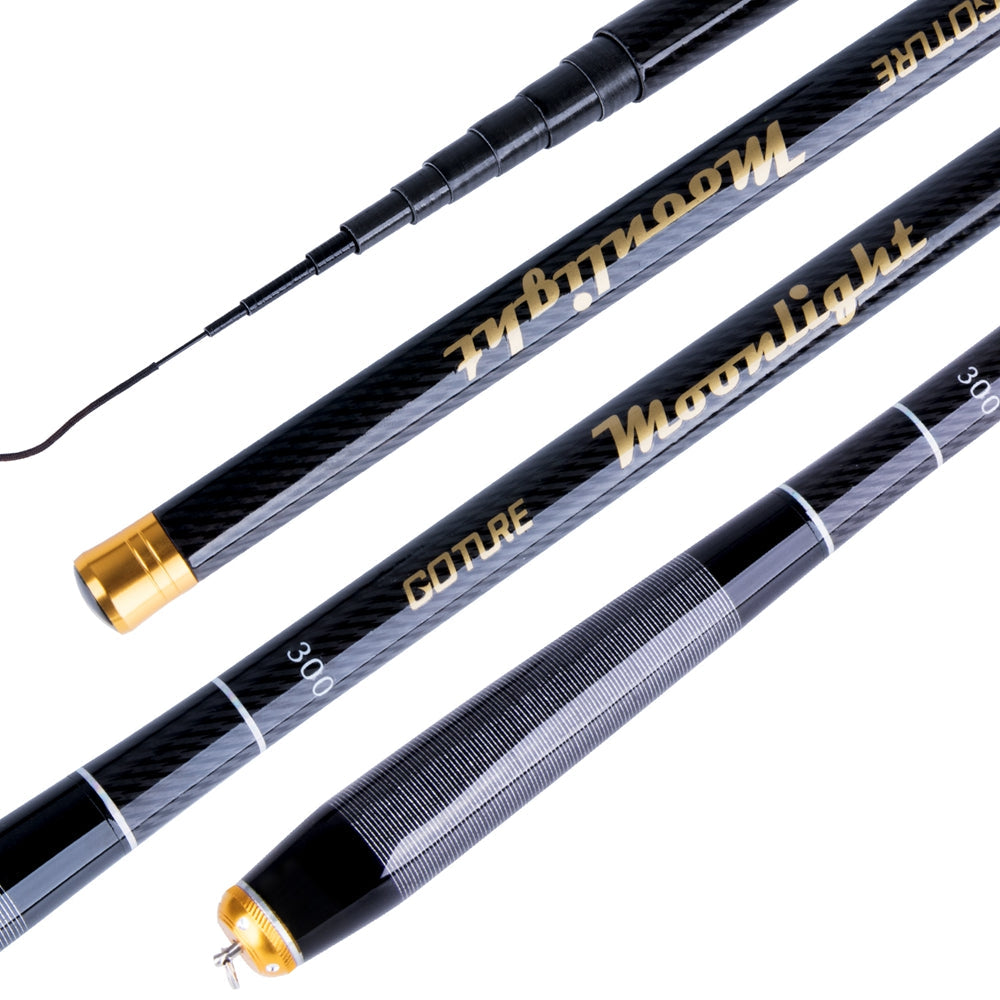 Goture Telescopic Fishing Rods Carbon Fiber Tenkara Rod Ultra Light Carp Fishing Pole Spinning Rod
Strong and Rigid BRILLIANT QUALITY Our fishing rods feature brilliant quality with high-quality carbon fiber and special internal reinforcement for strength and rigidity. Increased wall thickness and joint thickness on all sections eliminate potential stress points. Medium Weight and Fast, Stiff Options VARIOUS TYPES Our...
First order 10% Discount Code: "got10"
Free Shipping on orders above $59
14 days no-hassle returns
Goture Telescopic Fishing Rods Carbon Fiber Tenkara Rod Ultra Light Carp Fishing Pole Spinning Rod